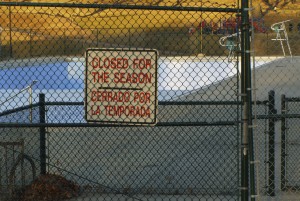 If you are commercial customer with property in need of fencing, the options can be overwhelming. It can become confusing and time consuming trying to make a decision on which fencing option is best suited for your property. Before you stress yourself with all of the choices, consider chain link fencing for your commercial fencing demands.
Chain link fencing is durable, convenient, and trusted when it comes to commercial fencing. Chain link fencing is perfect when used for security purposes as well as maintaining a safe environment around your property. Chain link fencing can be easily repaired should damage from an accident or vandalism occur. This type of fencing is also easy to use in temporary situations because it can be removed from its location easily. Chain link fencing is also not as expensive to install as other fencing, so you will receive an effective fence without spending a ton of money.
At Hercules Fence in Virginia Beach, we offer the best options in chain link fencing for your commercial fencing needs. Our specialists will sit down with you to discuss what you need out of your chain link fence and we will help you decide which option is best for you. We offer:
Galvanized Chain Link- This chain link fencing provides security without hindering your view. There hasn't been an application for this fencing that we haven't installed yet. Find this fencing in schools, bridges, and batting cages to name a few.
Vinyl Coated Chain Link- This option allows your commercial area to stay secure while being visually appealing. The polyester coating that can be used is scratch resistant, so maintenance is a breeze.
Interior Chain Link Caging- Using the same secure materials, caging can be used for mechanical enclosures and apartment fencing dividers.
At Hercules Fence of Virginia Beach, we pride ourselves on providing our commercial clients with the best service in chain link fencing for all of their commercial fencing needs. If you are interested in our fencing installation, call us today at (757)-321-6700. You can also fill out our form here.
Follow us today on Twitter, Google+, Facebook, and LinkedIn.